HDI
GERLING
DIE FANTASTISCHEN VIER
REA GARVEY, KOOL & THE GANG, OTTO WAALKES, MELANIE C.
Wenn aus Ihrer Veranstaltung ein unvergesslicher Event wird,
ist das kein Wunder –
ES IST EINE FRAGE DES PROGRAMMS.
Mit fast allen genannten Künstlern haben wir bereits persönlich zusammen gearbeitet. Unser Spektrum ist natürlich deutlich größer, dieses kann hier aber nicht erschöpfend dargestellt werden. Die für Sie passenden Künstler erwähnen wir gerne in einem persönlichen Beratungsgespräch.

Der kontinuierliche Austausch mit Künstlermanagements und Brancheninsidern lässt uns immer am Puls der Zeit bleiben. Wir behalten den Überblick in diesem extrem volatilen Markt.
​
Wir möchten explizit darauf hinweisen, dass wir keinen der u.a. Künstler exklusiv vertreten! Jedoch "kaufen" wir diese direkt an der Quelle (Management oder exklusiver Agent) ein.
DEUTSCHE INVESTMENT TRUST
50 JAHRE DIT
OTTO WAALKES, SASHA, MELANIE C, ANNETT LOUISAN, JUNGE PHILHARMONIE FRANKFURT
MUSIK SPRICHT DIREKT ZU DEN HERZEN, WECKT DIE EMOTIONEN DER GÄSTE UND SORGT FÜR DEN HÖHEPUNKT IHRER VERANSTALTUNG.
​Umso mehr aber muss ein musikalischer Star-Act auch zu Ihrem Event passen, ein Stück weit die Philosophie des Unternehmens oder den Geschmack des Publikums widerspiegeln und transportieren – und nicht nur wegen seiner Popularität gebucht werden.
​
Wir finden gemeinsam mit Ihnen den passenden Star für Sie und Ihre Veranstaltung.
AC/DC
Adriano Cellentano
Aerosmith
a-ha
Alanis Morisette
Albano Carrisi
Albert Hammnond
Alicia Keys
Aloe Blacc
Amy MacDonald
Anastacia
Annie Lennox
Aretha Franklin
Ariane Grande
Art Garfunkel
Aura Dione
Avril Lavigne
Backstreet Boys
Bananarama
Barbara Streisand
Beach Boys
Beth Dito
Bette Midler
Beyoncé
Billy Idol
Billy Joel
Blondie
Bob Dylan
Bob Geldorf
Bobby McFerrin
Bonnie Tyler
Brian Wilson
Bruce Springsteen
Bruno Mars
Bryan Adams
Bryan Ferry
Calvin Harris
Candy Dulfer
Carla Bruni
Caro Emerald
Celine Dion
Chaka Khan
Cher
Chris de Burgh
Chris Rea
Christina Aguilera
Colbie Cailat
Coldplay
Craig David
Cyndi Lauper
​
David Guetta
Deep Purple
Depeche Mode
Diana Krall
Diana Ross
Dionne Warwick
Dolly Parton
Duran Duran
Eagles
Earth Wind & Fire
Ed Sheeran
Ellie Goulding
Elton John
Emelie Sandé
En Vogue
Enrique Iglesias
Eric Clapton
Eros Ramazzotti
Fleetwood Mac
Foreigner
Giana Nannini
Gipsy Kings
Gloria Estefan
Gloria Gaynor
Grace Jones
Gregory Porter
Gwen Stefanie
Harry Belafonte
Holly Johnson
(Franky goes to Hollywood)
James Blunt
Jamie Cullum
Jamiroquai
Jason Derulo
Jennifer Lopez
Jennifer Rush
Jessie J.
Jimmy Somerville
John Legend
Jon Bon Jovi
Joss Stone
Juanes
Julio Iglesias
Justin Timberlake
Katie Melua
Katy Perry
Kelly Clarkson
Kelly Rowland
Kevin Costner & Modern West
Kid Rock
Kim Wilde
Kool & The Gang
Kylie Minoque
Lady Gaga
Lenny Kravitz
Leona Lewis
Lily Allen
Lionel Richie
Lisa Stansfield
Liza Minnelli
Madonna
Mando Diao
Manfred Mann´s Earthband
Mariah Carey
Mark Knopfler
Maroon 5
Mary J. Blidge
Meat Loaf
Melanie C.
Michael Bolton
Michael Bublé
Mike & The Mechanics
Mike Oldfield
Nickelback
Miley Cyrus
Milow
Natalia Kills
Natalie Imbruglia
Natascha Bedingfield
Nelly Furtado
Nicole Scherzinger
Nile Rogers & Chic
Norah Jones
Olivia Newton John
Olly Murs
P!nk
Paole Conte
Patricia Kaas
Paul Anka
Paul McCartney
Pet Shop Boys
Pharrell Williams
Phil Collins
Red Hot Chilli Peppers
Rick Astley
Ricky Martin
Rihanna
Ringo Starr
Robbie Williams
Robin Schulz
Robin Thicke
Rod Stewart
Roger Hodgson (Supertramp)
Roger Waters
Rolling Stones
Ronan Keating
RUN DMC
Sade
Santana
Sarah Brightman
Seal
Sean Paul
Shaggy
Shakira
Shania Twain
Sheryl Crow
Shirley Bassey
Sia
Simple Minds
Simply Red
Sister Sledge
Sophie Ellis Bextor
Status Quo
Stevie Wonder
Sting
Sunrise Avenue
Take That
Taylor Swift
The Bangles
The Corrs
The Eagles
The Hooters
The Pointer Sisters
The Rolling Stones
The Supremes
The Temptations
The Weeknd
The Who
Tiesto
Tina Turner
Tom Jones
Toni Braxton
Toto
U2
UB 40
Village People
Zaz
Zucchero
ZZ Top
2 Raum Wohnung
Adel Tawil
Alice Merton
Alphaville
Andrea Gabalier
Andreas Bourani
AnnenMayKantereit
Annett Louisan
Bap
Barbara Schöneberger
Beginner
Ben Zucker
Black Fööss
Bosse
Brings
Cassandra Steen
Christina Stürmer
Clueso
Cro
Culcha Candela
De Höhner
Die Ärzte
Die fantastischen Vier
Die Prinzen
Die Toten Hosen
Dieter Thomas Kuhn
DJ Ötzi
Erste Allgemeine Verunsicherung
Fettes Brot
Freundeskreis
Frida Gold
Gentleman
Glasperlenspiel
Götz Alsmann
Gregor Meyle
Guano Apes
Heino
Helene Fischer
Herbert Grönemeyer
Howard Carpendale
Ina Müller
Jan Delay
Jan Josef Liefers
Jennifer Rostock
Johannes Oerding
Jonas Monar
Joris
Joy Denalane
Juli
Kraftwerk
Laith Al Deen
Lena Meyer-Landrut
Leslie Clio
Marius Müller Westernhagen
Mark Forster
Marquess
Matthias Reim
Matthias Schweighöfer
Max Giesinger
Max Herre
Max Mutzke
Mia
Münchner Freiheit
Namika
Nena
Nico Santos
Oceana
Otto Waalkes
Peter Fox
Peter Maffay
Philipp Poisel
Pohlmann
PUR
Rea Garvey
Revolverheld
Sarah Connor
Sasha
Schiller
Scooter
Scorpions
Seeed
Selig
Silbermond
Söhne Mannheims
Spider Murphy Gang
Sportfreunde Stiller
Stefanie Heinzmann
Texas Lightning
The Baseballs
The BossHoss
Thomas Anders
Tim Bendzko
Udo Lindenberg
Ute Lemper
Wincent Weiss
Xavier Naidoo
Yvonne Catterfeld
Zwei von Millionen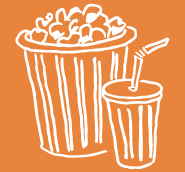 CELEBRITIES make the difference.
Ein Image ist immer verknüpft mit den Werten, die eine Persönlichkeit verkörpert.
Wenn diese passen, gibt es nichts besseres, um diese Strahlkraft für das eigene Image zu nutzen.

Ob für die spannungsgeladene Laudatio, eine mitreißende Rede oder die richtige Begleitung auf den Ball in einer österreichischen Hauptstadt. Wir haben bereits die umfassende Erfahrung - und genau die richtigen Kontakte. Heidi Klum, Franz Beckenbauer, Klitschko Brüder, Ulrich Wickert, Kevin Spacey oder Pamela Anderson sind ein paar wenige Beispiele dafür.

Wir sind umfassend informiert über den letzten Klatsch, die kleinen Skandälchen oder Mutterschaften, die einen Auftritt entweder unmöglich machen - oder eben das kleine Quäntchen draufgeben, und Ihrer Veranstaltung die Krone aufzusetzen. Wir haben die Erfahrung, die Sie Ihrem Ziel näher bringt.

Wir verzichten an dieser Stelle bewusst auf eine Liste von möglichen Prominenten! Wir beraten Sie über die zahllosen Einsatzmöglichkeiten, die Chancen und die Risiken.